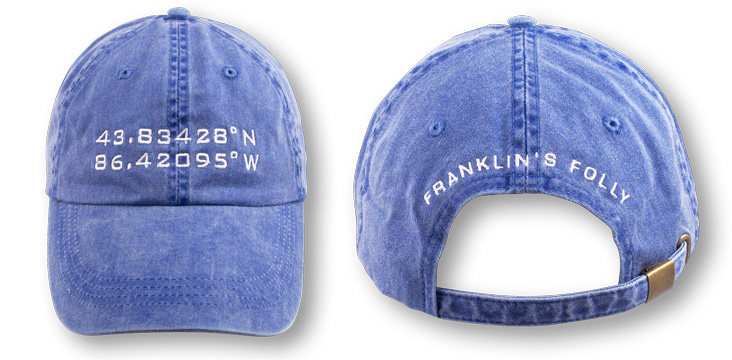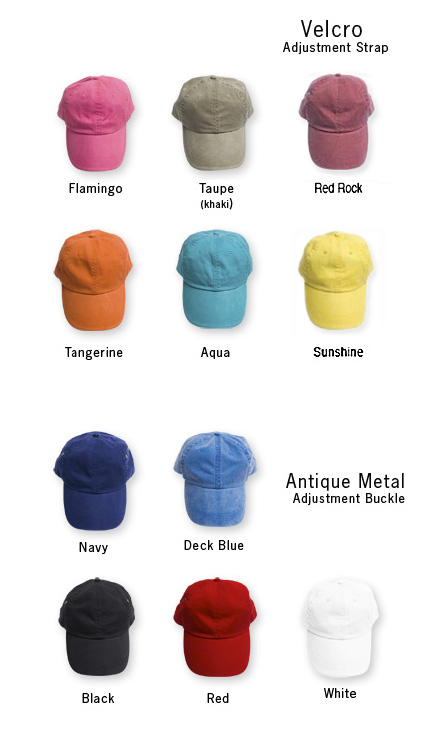 Craftsmanship & Colors

Our hats are 100% cotton. They come in either a high-quality solid color twill with an antique brass adjustment buckle or in a pigment dyed twill sandwich cap with a velcro adjustment strap. A "sandwich" cap has a precurved bill with a thin blue, grey, trim along the edge and 4 row stitching. It is actually quite subtle and nice. All hats are unstructured, low profile with 6 panels. All of the text and numbers on the hats are embroidered ensuring that the designs are bright and legible and that they will never wear off or fade.
All of our GPS hats are essentially custom designed for each of our buyers. No two hat designs are the same because no two locations are the same. We double and then triple check all of our coordinates for the best possible accuracy. Each GPS hat must be embroidered front and back and we have spent many months finding excellent resources for that embroidery. After a careful quality check our Happitude interactive (more on the later) hangtags are attached. Every Happitude hat is embroidered and labeled in the USA.